Let's get you moving!
So you're interested in joining Pertemps as a driver - now what happens? Our industry approved process has been designed to cover all essentials, and it is simple and easy to complete.
We operate an open-door policy, so once you've located your nearest branch, a member of our team will be on-hand to get you started!
What to expect:
Paperwork to be completed
Pre-employment skills assessments
Driver Assessments (online or on paper)
An in-depth interview with one of our friendly consultants
What you'll need to bring:
As part of this process we will require the following from you when visiting us in branch:
Right to work - passport or full birth certificate
CV (if you have one)
Contact details of 2 employer references
Driving licence
Any professional qualifications - originals or verified copies
Evidence of *employment status:
- Ltd Company - Company bank details & Certificate of Incorporation
- Umbrella - Name of umbrella provider
- PAYE - P45 dated within the last 3 months
*If you are exempt from paying NI contributions please provide a letter from the HMRC.
For questions relating to any of the above, please feel free to contact us or alternatively use our branch locator to find your nearest branch.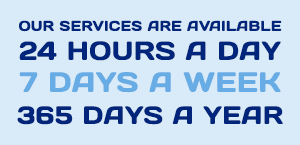 Find your nearest branch
Speak to one of our dedicated driving consultants at a branch near you
Search Now