#GetBehindTheWheel
As the UK's largest supplier of agency drivers, we are committed to addressing the current shortage of commercial drivers nationally.
That is why we have launched a new national campaign called #GetBehindTheWheel. The campaign is aimed at attracting more and more people into a driving career, paying particular focus on areas where the industry is currently under-represented. 
We recognise that the only way in which the driver shortage can be addressed is to explore new ways of working with our clients. We need to reach out to potential drivers from under-represented groups including female and BAME communities and promote driving as a profession of choice to young people.
There are many challenges that lie ahead but we are committed to working with government bodies and other interested parties to tackle all of them. We have already made a start in closing the training gap with the offer of *free up-skill training.
Steve West, Managing Director of Pertemps, said: "If you are looking for regular, flexible driving work that fits around your lifestyle then there has never been a better time to join Pertemps. We are offering some of the best pay rates in the industry and have opportunities available across the UK courtesy of our ever-growing national footprint.
"#GetBehindTheWheel is all about trying to show more people that a career in driving can be both enjoyable and rewarding. We are a caring, passionate business that is committed to working with drivers to ensure their every requirement is met."
Are you ready to get behind the wheel with Pertemps? Register your CV or find a job today!
For more information or to find out how you can help support our campaign, contact us now.
*Terms & Conditions apply. Contact your nearest branch for more info.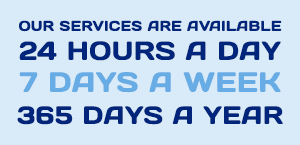 Find your nearest branch
Speak to one of our dedicated driving consultants at a branch near you
Search Now