Driven by professionals, for professionals
With over 300 branches across the UK, our team of highly-experienced consultants all share one passion, and that's finding the perfect job for professional drivers. We know how important it is for you to get out on the road. That's why we have such a low candidate turnover rate; because not only do our consultants understand your industry, but most of them have lived and breathed it as professional drivers themselves.
Industry specialists
After over 50 years of experience in the driving and logistics arena, we work with drivers of all levels of experience and qualifications. By taking the time to get to know you, we not only find the perfect job to suit your skill set, but we find jobs that are tailored to suit your lifestyle - and that's why we have a reputation of keeping our candidates happy!
Working across a variety of projects, from clients with long distance trunking needs to local deliveries, shunting and loading to drivers of all categories – including HGV, LGV, HIAB, forklift and van drivers –our consultants are more than equipped to match your skills and experience to the right client.
What you can expect from Pertemps as a driver:
DCPC Training
Uniform provided
Competitive rates of pay
Online payslips
Different payment models
Flexible employment to suit your lifestyle and needs.
Access to a national and international client base.
Passionate about your industry
Our consultants really do share the same passion as you for your industry. As truck enthusiasts ourselves, we never hesitate to get involved in national events like the Silverstone Truck Fest. Here's what we got up to the last time we were there:
Interested in driving with Pertemps? Head over to our Branch Locator now to find out where your local Pertemps Driving Division branch is. Or pop over to the contact page and drop us a line.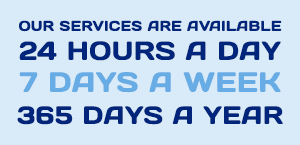 Find your nearest branch
Speak to one of our dedicated driving consultants at a branch near you
Search Now