Be the best of both worlds
The UK is facing a driver crisis. The Transport Committee estimates that there is currently a massive shortfall of 45,000 to 60,000 LGV Drivers.
Simultaneously, many ex-British Armed Forces drivers are finding it increasingly difficult to make the transition from military driving to civilian LGV driving. This basically equates to thousands of ex-military professionals looking for a way to transition into a civilian job and getting nowhere.
It's armed with this knowledge that Pertemps saw a solution.
Creating effective partnerships
Pertemps is honoured and proud to have partnered with the British Armed Forces to support service leavers and reservists with refresher training and their transition back into civilian career opportunities.
We have developed a system that takes advantage of our network of national branches. In the towns and cities we recruit for we have partnered with local regiments and work together across a number of sectors – including engineering and medical. But our greatest success has been helping drivers from the Royal Logistic Corps into civilian roles up and down the country.
Supporting you at every turn
We appreciate that transitioning back into civilian life can be daunting for ex-military personnel. If this is you then don't worry – we're here to help facilitate that shift in your professional life.
We've created a free commercial driving familiarisation training programme that will help you gain your Driver CPC and will bring you up to speed with LGV skills and Commercial Fleet familiarisation.  It's a robust programme that has been designed with our military colleagues in mind.
We guarantee LGV driving work once you've completed your training. If you're a reservist we'll work around your commitments to make sure that you're duties with the Armed Forces aren't disrupted by any commercial work you take on.
Gold award status
Thanks to our work with the Ministry of Defence we're delighted to have received a Gold Award for Employee Engagement from the MOD themselves.

To find out more about how we're helping ex-service personnel and reservists be the best of both worlds by visit our dedicated Pertemps Reserves site today.
Find your nearest branch
Speak to one of our dedicated driving consultants at a branch near you
Search Now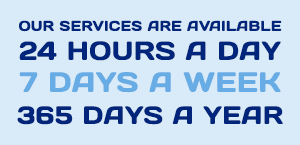 MOD Driver Contacts
Darren Knight
H M Forces Liason Manager
Darren.Knight@pertemps.co.uk
07767 118963
Rebecca Thorn
H M Forces Liason Co-ordinator
Rebecca.Thorn@pertemps.co.uk
07767 118948