One size doesn't fit all! Whether you know what driving model you want or your business has challenges you need to address but you're not sure what approach to take, Pertemps have a range of innovative solutions that are adaptable, flexible and personal.
The market today has changed considerably, and continues to do so. Financially attractive contracts mean nothing if the provider can't cope with the demand. Pertemps have fulfilment strategies that ensure this doesn't happen. We maintain both quality and fulfilment as standard.
A high demand for drivers can result in quality compromise. Pertemps have no association with this. We ensure our recruitment process sources the best drivers with the right attitude, skills and attributes that fit in with your brand.
It is important to Pertemps to keep our driving consultants educated and refreshed in all aspects of Working Time, Transport Regulation and EU Drivers Hours. We keep our drivers safe on the roads, ensuring all legalities are covered and you have peace of mind as a business.
Our Managed Solutions division at Pertemps are dedicated to working with procurement personnel, scrutinising areas for change and overall cost reduction. We look at best value holistically but never compromise on quality of service for this.
Our delivery teams within Pertemps Managed Solutions have a wealth of experience in delivering solutions directly from a client's site. From Account Directors to Performance Coaches, we have experts from many of our clients' varied industries.
Pertemps can offer a Managed Solution to take complete responsibility of all your staffing needs, from advertising to payroll and HR, to supplier management. We offer seamless integration into your existing infrastructure that is supported by a network of quality audited suppliers.
Our Neutral Vendor Solution is a single contract with Pertemps Managed Solutions for all recruitment services. A supplier list will be agreed for and Pertemps will then take full responsibility for the negotiation of commercial and contractual agreements. Our AMs will be in regular contact with the suppliers and will continuously audit to ensure SLAs and KPIs are delivered.
Managed service contracts with Pertemps can be seen as a hybrid of Master Vendor, On-site and Neutral Vendor models. We apply effective resourcing solutions to each area of the business that requires temporary workers, depending on the requirement of client sites and market conditions.
Are you a large-scale business with recruitment needs and wonder which solution or contract would be best for you? For more clarity and advice on this and to discuss how we can form a partnership based on loyalty and expertise then get in touch today.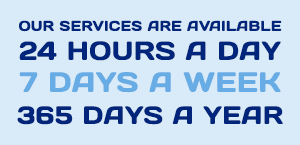 Find your nearest branch
Speak to one of our dedicated driving consultants at a branch near you
Search Now