Case studies
After 20 years of working with drivers and logistics professionals up and down the country, we're well placed to understand every aspect of the industry. People choose Pertemps because we're experts – not only experts, but a friendly, independently run agency with a national network.
It's a fine balance to strike but one that we're really proud of. So, if you are looking for an agency that puts you first, have a look around these case studies to find out how we have helped others.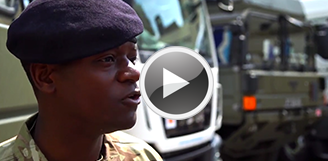 Case Study: Corp Carlos
Corp Carlos, Army Reservist & Pertemps Driver, discusses the benefits of the Pertemps & Army Reseves Employment Model.
25th October 2016
READ THIS POST