Case Study: Sarah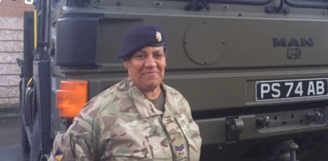 Pertemps D-CPC & Commercial LGV Familiarisation Training - Pertemps LGV Driver / RLC Reserve Driving Instructor
For years, I have juggled a family life alongside life in the Army Reserves. Since joining Pertemps, I have also been able to enjoy a career as a professional driver.
I have been with the reserves since August 1991 when I joined 7 Royal Anglian Territorial Army, which later became 158 Regiment Royal Logistic Corps, Army Reserve.
I am currently a Sargeant for 203 (Loughborough) Transport Squadron. It was here where I first started my Army career as a driver. I am now employed as a Driving Instructor, conducting licence acquisition, familiarisation and conversion training.
As a grandmother who assists with the care of my grandchildren, I never thought I would get back into civilian employment. I was keen to use my driving experience in civilian employment but had been put off by the costs associated with training and thought it would be too difficult to find a driving job with flexible hours to suit my personal life.
In the summer of 2014 I was introduced to Pertemps and their DCPC course that was being run for free at my Army Reserve Centre at Loughborough. In addition to providing me with a DCPC, Pertemps also provided me with free commercial familiarisation training and an offer of flexible employment around my Army Reserve career and family commitments.
I continue to work for Pertemps as a driver at East Midlands Airport and have fulfilled multiple driver roles. I love driving different classes of vehicles and really enjoy the variety of work. Best of all, Pertemps offer a flexibility of working hours that is second-to-none.
In addition to free training, Pertemps have provided me with the support and flexible work I have been seeking.
The beauty of working with Pertemps, is that I can still manage all three things: Family life, Army Reserve life and driving for Pertemps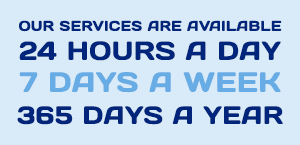 Find your nearest branch
Speak to one of our dedicated driving consultants at a branch near you
Search Now
MOD Driver Contacts
Darren Knight
H M Forces Liason Manager
Darren.Knight@pertemps.co.uk
07767 118963
Rebecca Thorn
H M Forces Liason Co-ordinator
Rebecca.Thorn@pertemps.co.uk
07767 118948