Training for teams
Pertemps offer full-scale training for driver departments within larger businesses. This training has never been more important with new legislation coming in, the mitigation of risks and industry compliance.
As one of the leading driver training organisations in the UK we can help you make the most of what's available. Our training programmes can cater for one or hundreds of drivers, having employed more than 4000 drivers, this means we completely understand the challenges you and they face.
We can offer training in the following:
Post-collision training
Vehicle familiarisation training
LGV / HGV Licence Upgrades
Driver behaviour training
Slow yard manoeuvre courses
Customer service courses
And much more!
Our business clients have commended us for:
Consulting leading transport organisations to develop training modules
Inspiring training style and driving experience
Engagement of both novices and seasoned drivers
Bespoke training
Our instructors will deliver training to suit you at any time of the day, or night. This can be done in both our UK training centre classrooms and on the road.
Take the next step today
Interested? You've everything to gain by getting in touch, or visit our dedicated Driver Training website here.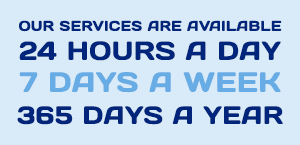 Find your nearest branch
Speak to one of our dedicated driving consultants at a branch near you
Search Now