Case Study: Raymond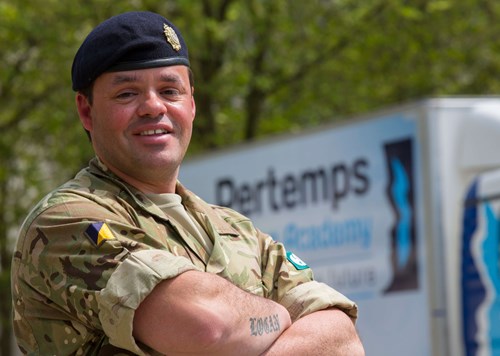 Free Pertemps DCPC & commercial LGV familiarisation training – and a flexible driving job that fits around my Reserve duties.
My career in the Armed Forces began in 1995 when I joined the Army as an infantry soldier, as part of The 1st Battalion Lancaster's Regiment (1 Lancs).
During my service, I was employed as a Stores Second-in-Command within the Quartermaster's department and drove multiple cargo vehicles.
In December 2013, after leaving the Regular Army following 18 years of service, I got a job working in a warehouse. The following year, in June 2014, I joined the Army Reserves as L.Cpl. within 203 (Loughborough) Transport Squadron, 158 Regt RLC.
In the same summer I was introduced to Pertemps. They were offering a free D-CPC course and vocational driving opportunities in my local area. By this time, I was keen to get out of warehouse work so the opportunity of free training was an ideal chance to develop my driving skills and launch a new career.
After attending the D-CPC course at my Army Reserve Centre at Loughborough, Pertemps also provided me with free Commercial LGV Familiarisation Training. Again, this couldn't have been more helpful. Although I hold all categories of licence including C+E, I personally felt more confident driving Cat C1 (7.5 t). Thanks to Pertemps, I have now got full-time employment as a C1 parcel delivery driver and really enjoy it.
Pertemps has not only provided me with free training and the opportunity to get out of warehouse work, but they have also provided me with flexible work which fits perfectly around my Army Reserves career.
In fact, I have only recently returned from a two-week training exercise in Cyprus with the Army Reserves which just shows how flexible the work is that Pertemps can offer. I cannot thank Pertemps enough.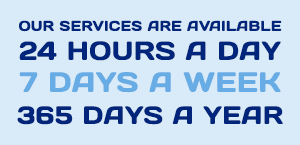 Find your nearest branch
Speak to one of our dedicated driving consultants at a branch near you
Search Now
MOD Driver Contacts
Darren Knight
H M Forces Liason Manager
Darren.Knight@pertemps.co.uk
07767 118963
Rebecca Thorn
H M Forces Liason Co-ordinator
Rebecca.Thorn@pertemps.co.uk
07767 118948